A copper base nano-technology that can kill 99.99% of viruses and bacteria
Enhancing the antiviral and antibacterial properties of copper through advanced nanotechnology. Reducing self-disinfection time from 2+ hours (copper) to just minutes.
Immediate effect: eradicates viruses and bacteria within minutes.
Self-cleansing: long lasting effect without reapplication.
Quality: Manufactured in Japan.
Retrofit frequently touched surfaces and devices:
Easily installed: silicon adhesive is simple to install, leaving no messy residue behind.
Cut to suit any shape and size: supplied in factory direct roll form 50cm or 100cm wide.
Copper (Cu) has been widely known to be an antimicrobial material.
By using nanoparticles, the active surface area is increased, reducing disinfection time.
Copper Ions
Electrically charged copper ions attach to viruses and bacteria, stopping the way they work.
Reactive Oxygen Species
The nano-copper reacts with molecules that are produced by bacteria (H2O2 , O2•–) to form a chemical substance called Reactive Oxygen Species (ROS). ROS damages both the proteins and nucleic acids in viruses and bacteria providing an antibacterial and antiviral effect.
Direct Contact
All viruses are surrounded by a protective protein layer that holds the infectious components inside. In order for viruses to spread this layer needs remain intact. Copper particles are rapidly absorbed into this protein layer bursting their protective wall.
E.coli
Result
99.99% more reduction in 5 minutes
Staphylococcus aureus
Result
99.99% more reduction in 15 minutes
Influenza A virus subtype H3N2
Result
99.99% more reduction in 3 minutes
Feline calcivirus strain F9 (Norovirus surrogate)
Result
99.99% more reduction in 5 minutes
Independent testing validates technology effectiveness against viruses and bacteria.
In 10 minutes 90% of the mouse-based coronavirus MHV-A59 was eradicated.
99.99% of human coronavirus strain OC43 was eradicated in 30 minutes.
Product also demonstrated to be effective against other pathogens.

Minimum 6 months durability. As long as the antiviral layer is not scratched off, viruses & bacteria will continue to be cleansed.

 
Highly Efficient
Viruses are eliminated within minutes of being in contact with the film, reducing the risk of transmission in surfaces that are frequently touched.
Installs Easily
Our antiviral films come with an adhesive backing that makes it simple to install. Just cut to size, peel, and stick.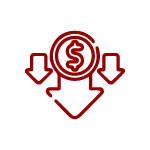 Low Maintenance
Unlike disinfectant sprays or wipes, Nanoshield is self-cleansing. With replacement every 6 to 12 months, Nanoshield helps you save costs on disinfecting alcohol and human hours.
Lab Tested
Tested and proven laboratories all around the world, including USA, Japan, Australia, and Singapore.
Test Cleanliness with ATP
ATP (Adenosine Triphosphate) testing technology gives you the data you need to make informed decisions when it comes to microbiological threats.
99% effective in minutes
Effective Against Coronavirus & Lab Tested
Have More Question
About Our Antiviral Film?